Beginner Classes Enrolling Now! Kid's Martial Arts in Williamstown Teaches Discipline & Self Confidence!

Get Started Today!
Kids Martial Arts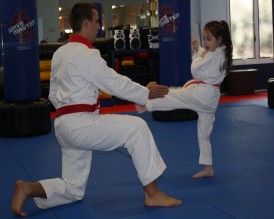 Since 1985 Garaguso Karate has been teaching great kids to become leaders in life with fast-paced, fun-filled, educational, and motivational classes that are filled with exciting, and high-energy classes that develop important life skills in a positive, well-disciplined, and encouraging atmosphere
Learn More

»
Adult Karate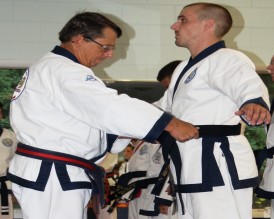 Our style of Soo Bahk Do—Moo Duk Kwan—was created on November 9, 1945 by Grandmaster Hwang Kee and focuses on the development of its participants, growing strong individuals in spirit and body while educating you on effective self-defense, improving your health and fitness, and developing mental, physical, and spiritual wellness.
Learn More

»
Jiu Jitsu
Welcome to all ages, Garaguso Karate's Brazilian Jiu Jitsu—also known as Gracie Jiu Jitsu— teaches self-defense by means of leverage, proper technique, and discipline to reach a wide range of your personal goals.
Learn More

»
Experience the Best Martial Arts School In Williamstown and Sicklerville!
See results in no time! We are conveniently located near Washington Township, Turnersville, Glassboro, Sewell, Franklinville, Sicklerville, or Williamstown, New Jersey. If you want to get in shape and learn real Kids Martial Arts, Adult Karate and Jiu Jitsu then Garaguso Karate is the perfect place for you!